Thank you so much for checking out our page! Please invite your friends that want to change laws and lives and impact how our domestic RVS (rabies vector species) are handled and treated. 
We are a registered 501 (C) (3) non-profit rescue. 
We've been working for 2 years to get our RVS babies a Federally recognized vaccine!! Then, of course, Covid-19 hit. While the pandemic did hold us back, it wont hold us down! 
We will make significant progress this year! We are attacking this issue from several angles, including state, federal and educational (working with veterinary programs, kids camps, libraries, nursing homes, PTSD meetings, schools and so many more) Right now there are states where its illegal to even help an injured or orphaned wild RVS. This has got to change!! The very core of our humanity depends on the compassion we have for those that can't help themselves.
If you believe we can save the world one rescue at a time, one law at a time, one life at a time, we're your people!
Invite your friends. Share the page. We will make a difference! We will save lives. Join us on Facebook at www.facebook.com/katspsar and Instagram @petskunkadvocatesandrescue Their lives depend on us! We can and will make a difference.
Full disclosure and transparency in making the decision to start Pet Skunk Advocates &  Rescue. We felt at PSAR there were aspects of RVS (rabies vector species) rescue that were not being addressed in our line of rescue and in some instances, ignored completely.  Primarily, doing everything possible to stop the cruel and unnecessary deaths of our pets and non releasable RVS by working to get a federally recognized rabies vaccine.
Pet Skunk Advocates & Rescue was formed to give people a legal option to safely surrender their domestic, exoctic pets when they can no longer be kept in their original home. Pet Skunk Advocates & Rescue believe all animals welfare should always come first.
All pets surrendered to our care are fostered out of fully licensed foster or foster to adopt homes and see our veterinarians within 48 hours of being surrendered. Our foster facilities meet and far exceed the minimum legal requirements outlined by all state and federal guidelines.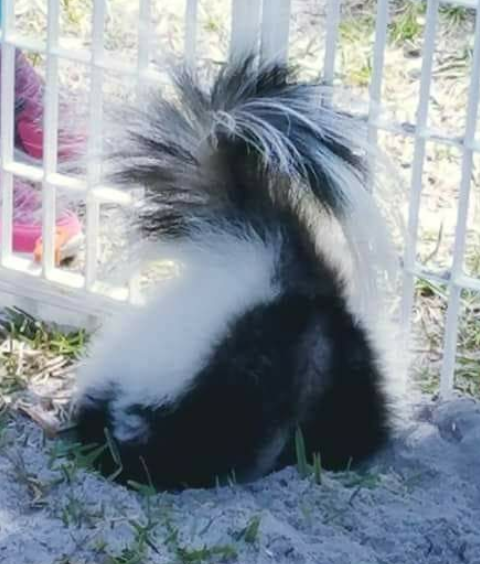 You are visitor number: 5978