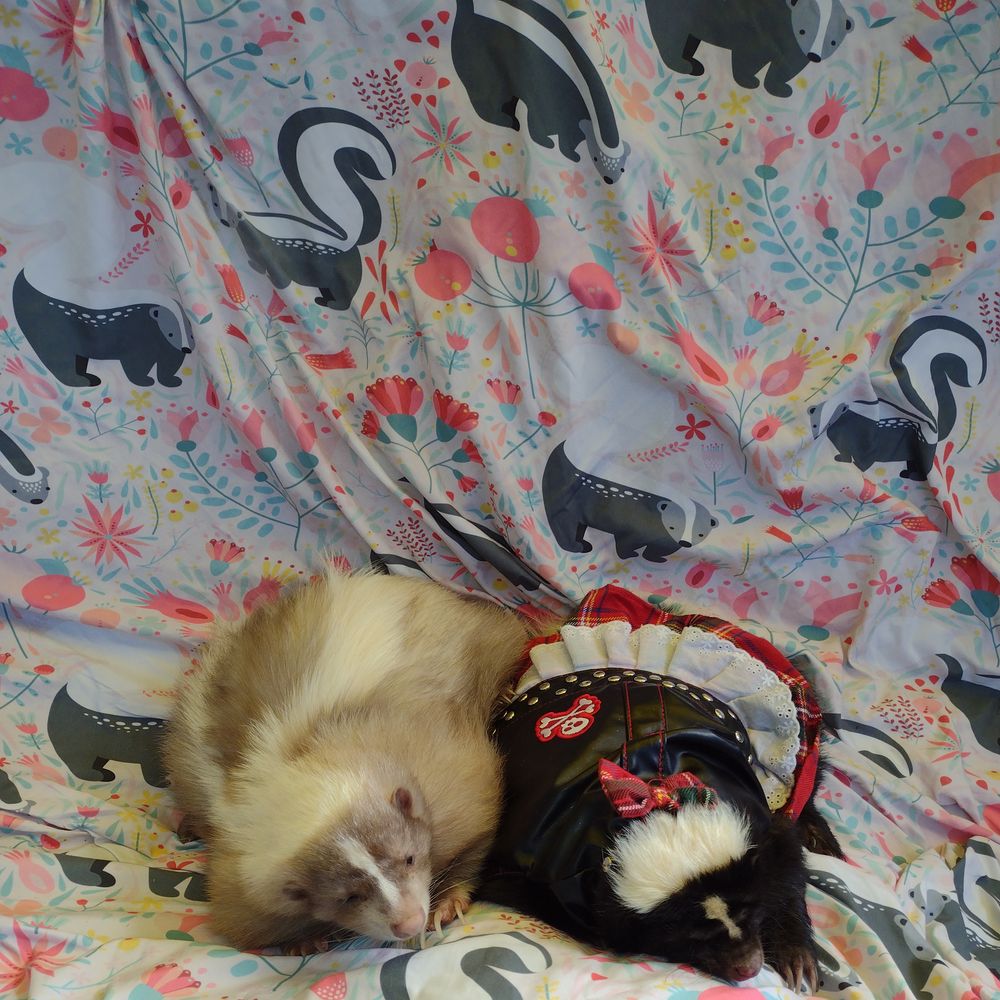 The happy couple
The engagement
Teddy popped the question! After being together for 2 years, Teddy made the decision to make Delilah an honest woman and asked her to marry him 💗 and we are thrilled!!
 The wedding will be Sunday, January 30th at 3pm with Bula Kafe at 2500 5th Ave N. St. Petersburg; hosting the event.
 We are all really excited for the happy couple and invite you to join us in person or via Facebook and Instagram Live.
 Stay tuned for details. We will post our journey to the wedding date and tell Teddy and Delilah's relationship story as events unfold.
This is such an exciting time for the happy couple!
After the wedding, Teddy and Delilah jetted off to France for their honeymoon! While there, they visited relatives Pepe' and Penelope LePew. Delilah bought them both new wardrobes and they've become very bougie! LOL 
 and we hope you will follow us as we travel the road of skunk love 💗💗